Our Commitment to Offering Affordable Ear Health
At Hear4U, we understand that earwax removal can sometimes be perceived as a luxury rather than necessity due to its cost. This is why we are steadfast in our commitment to providing not just competitive, but fair pricing for all our earwax removal services. We hold the conviction that hearing health is fundamental to overall wellbeing, and thus should be accessible to everyone. Our approach to pricing is designed with this inclusivity in mind, ensuring that high-quality ear care is not hindered by cost. To reinforce this commitment, we are pleased to offer a £10 discount on our earwax removal services until the end of November, making it even more affordable to maintain good ear health. Take advantage of this special promotion by quoting the code EAR10OFF when booking your appointment, and ensure your hearing health is in expert hands.
We understand that hearing is a precious sense that connects us to the world, and taking care of it should not be a financial burden. This special offer is our way of supporting our clients' hearing health journey, making sure that everyone can experience the benefits of clear and healthy hearing. At Hear4U, we don't just offer a service—we offer a commitment to the affordability and importance of your hearing health, ensuring that you receive the best care without compromise.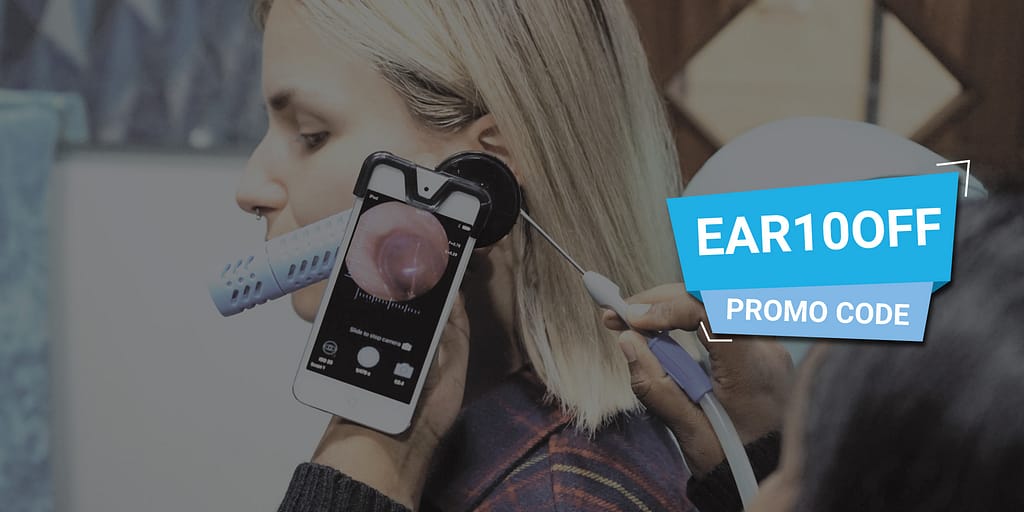 Same-Day Appointments: Your Immediate Solution to Earwax Buildup
Overlooking earwax buildup is not just a minor issue; it can lead to a cascade of auditory complications. Beyond the immediate discomfort, the retention of earwax can significantly reduce hearing sensitivity, making daily communications and environmental awareness more challenging. This can impair one's ability to interact socially and professionally. Persistent neglect may result in tinnitus, an ongoing buzzing or ringing in the ears that can be distressing and disruptive to one's peace of mind. More serious still are the potential infections, which can arise when wax buildup traps bacteria in the ear canal, leading to painful conditions that could necessitate medical treatment.
At Hear4U, we take these potential issues seriously, which is why we've made it a point to offer same-day appointments. The ability to quickly address earwax buildup is not just a matter of convenience; it's a crucial aspect of preventive ear care. By providing immediate access to our professional earwax removal services, we aim to protect you from the immediate discomfort and the possible escalation into more severe conditions that can impede your daily life.
Prompt treatment not only alleviates the immediate symptoms associated with earwax buildup but also contributes to the long-term health of your ears. Hearing health is deeply intertwined with overall quality of life, affecting everything from social interactions to personal safety. Hence, our same-day service is more than a simple offering—it's a commitment to your enduring auditory wellbeing. With Hear4U, you're choosing proactive care for today and protective assurance for your future hearing health.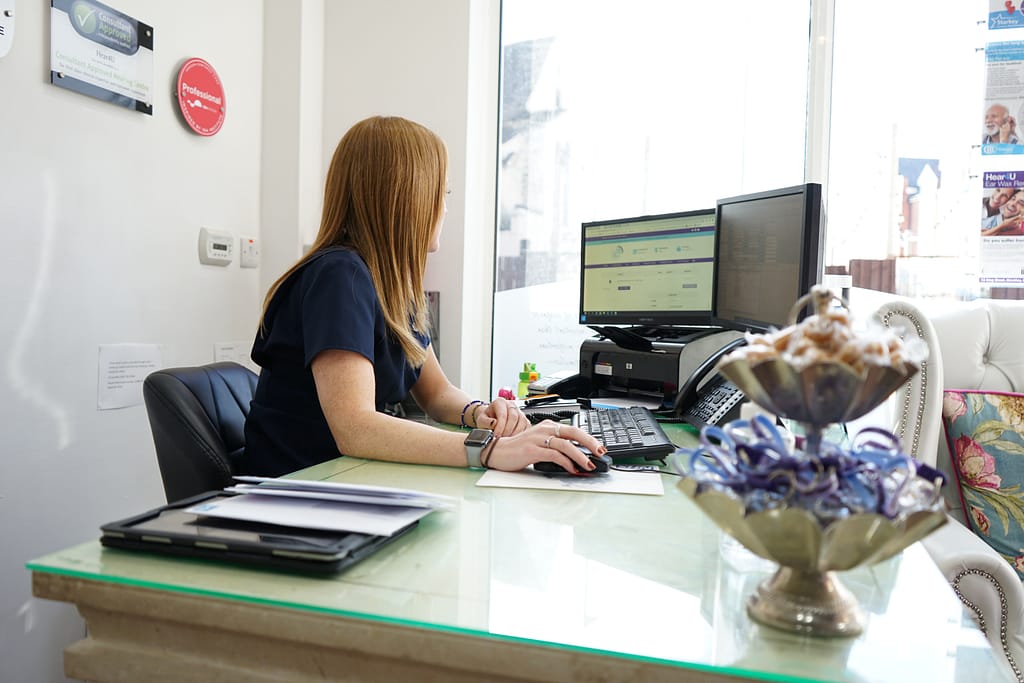 Trust the Experts: The Hear4U Difference
Navigating the earwax removal landscape can be challenging due to the lack of regulation (besides the requirement to be registered with the CQC), making it all the more critical to select a provider that you can trust with your ear health. Ever since the NHS stopped providing the service some time ago, there has been a rise in individuals seeking certification for earwax removal. This, in turn, has led to a surge in courses of varying quality. However, without stringent regulatory measures, there's no guarantee that those who are newly certified are adequately trained. This poses a risk to patients who may end up receiving care from providers who lack the essential background in audiology.
At Hear4U, we believe in the importance of proper training and the nuanced understanding of auditory health. Our audiologists are qualified professionals who have dedicated their careers to ear care. They understand the intricacies of the ear's anatomy and the delicacy required for safe wax removal. This expertise is paramount, as improper technique can not only be ineffective but also dangerous, potentially leading to long-term damage to the ear.
Unlike practitioners who may only have completed minimal training, our audiologists have a robust educational foundation and are equipped to manage any complications that may arise during earwax removal. We provide peace of mind, knowing that your hearing is in the hands of a seasoned professional:
Hear4U Hinckley: Harriet Varney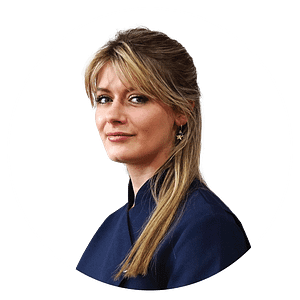 Meet Harriet Varney, the lead audiologist at our Hinckley clinic, who brings a blend of technical expertise and compassionate care to her earwax removal procedures. With her patient-centred approach, Harriet ensures a comfortable and effective experience, delicately clearing the way for better hearing. Her dedication to auditory health is evident in every precise and gentle treatment she provides.
Hear4U Leicester: Roger Stokes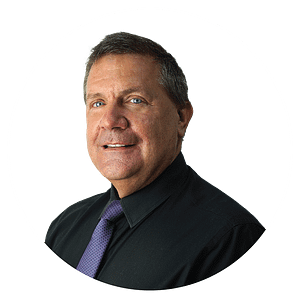 Our lead audiologist Roger serves the Leicester community with a wealth of experience in hearing care. Qualified in all four methods of earwax removal, Roger delivers a comprehensive service that is both thorough and tailored to individual needs. His proficiency ensures that your earwax removal is performed with the highest standard of care, contributing to your overall hearing wellness.
Hear4U Rothwell: Ben Olivier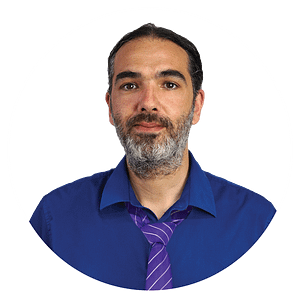 At our Rothwell clinic, you'll find Ben, an experienced audiologist who has become known for his comprehensive skillset and exceptional ability to connect with clients. His passion for his work is matched only by his dedication to providing each client with the utmost care and attention. He has robust experience in all earwax removal techniques, ensuring a safe and effective procedure.
Hear4U Newark: Tony Iveson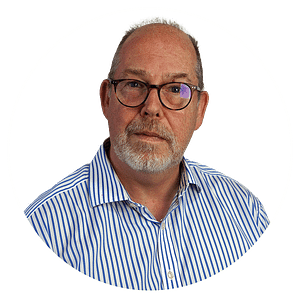 Tony Iveson, our Newark clinic's seasoned ear care expert, brings over 25 years of experience to the table. His approach to earwax removal reflects his commitment to delivering efficient and professional hearing care, while ensuring you feel comfortable and at ease during your appointment. Tony's deep understanding of ear health transforms each earwax removal session into a subtle, yet significant step towards sustained auditory wellness.
Localised Care: Earwax Removal Across Our Clinics
Each Hear4U location not only provides the £10 discount but also the assurance of care that meets your individual needs. Our audiologists at Hinckley, Leicester, and Rothwell are ready to deliver personalised earwax removal services with the expertise you can rely on. We invite you to visit our clinics and experience the Hear4U difference firsthand.