Hear4U are delighted to announce that we have a new hearing centre opening very soon! We've been working towards this goal for a while, and we are beyond excited that the countdown is now nearly over.
Our fourth centre is set to open doors at the beginning of March in the picturesque town of Newark-on-Trent. Situated a few minutes away from the very heart of the town, the location is easily accessible with many commuter links available and features a convenient on-street parking space available nearby.
Don't worry if you're unable to make a visit to the clinic, though: we'll come to you! Our home visits will not only cover the town of Newark itself, but also all surrounding areas within a 30 minute-drive radius, including Nottingham, Lincoln, Southwell, Grantham, and many more!
Which Services Will Be Offered?
Our Newark clinic will offer our full range of products and services.
Of course, this includes our complementary hearing test which is made up of six different steps to provide us with a comprehensive idea of your ability to hear. Upon establishing a clear and precise diagnosis, we will be able to let you know what the most suitable solution is, whether it be hearing aids or another form of treatment.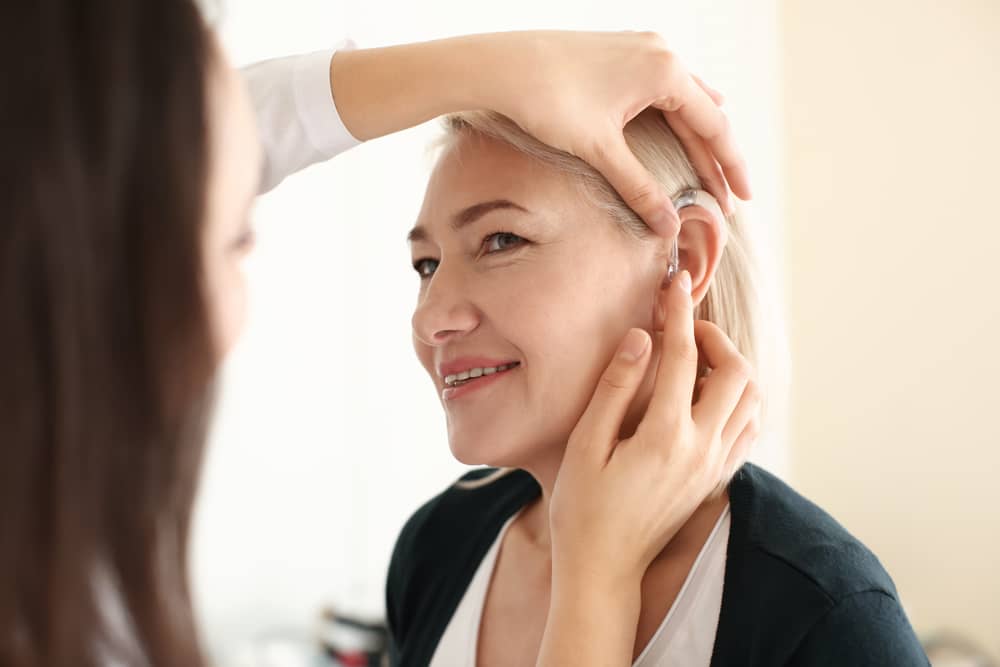 If you do have hearing loss that would benefit from hearing aids, our experienced audiologists will be there to advice you through every step of the process. We offer a robust range of the latest hearing aids on the market from top-range brands and can assist you with any level of hearing loss. Furthermore, we are highly competitive with prices, making sure you receive the best value for money.
Just like the rest of our clinics, our Newark hearing centre will also offer all four methods of earwax removal. Top-range diagnostic technology will allow us to provide you with in-depth ear examinations, fully assessing the function of your hearing system and whether you have an earwax blockage. Furthermore, the cutting-edge earwax removal equipment we use will let us remove any excessive wax through a quick, painless process.
Our Hearing Care Professionals
Our team of audiologists consists of professionals that come from diverse backgrounds and have many years of involvement in the field: Tony Iveson, for example, who will be the lead audiologist at our Newark clinic, has over 25 years of experience in hearing care! Highly esteemed and sought after, the hearing care that our professionals provide stands out with remarkable quality thanks to their abundance of knowledge and commitment to the practice.
Want to know more about our new clinic in Newark? More details are coming your way soon, so stay tuned! In the meantime, why not have a look at the rest of our blogs? Alternatively, please contact admin@hear4u.co.uk if you have any questions.