At Hear4U, our mission is simple yet profound: to connect individuals with better hearing solutions. Our ethos is grounded in fostering a deeper understanding and awareness around hearing health, and empowering individuals to take proactive steps towards better auditory wellness.
This December, we're excited to bring our mission directly to the communities we serve through a series of Open Days across our locations. By opening our doors, we aim to create a welcoming and informative space where you can:
Gain insights into hearing health and its impact on overall wellbeing.
Learn about the latest advancements in hearing technology and how they can enhance daily communication.
Understand the importance of early detection and timely management of hearing loss.
Explore the range of services and solutions that Hear4U offers to support your hearing health journey.
Whether you've had concerns about your hearing for a while, or you're simply curious to learn more, our Open Days are the perfect opportunity to get acquainted with our family-run team and our approach to hearing care. It's about making informed decisions that can significantly improve the quality of your life.
Open Days Schedule: Save the Date!
We have carefully planned our series of Open Days across all our clinics to ensure that we reach as many individuals as possible. Here's the schedule, marking out the dates and locations:
Hinckley: 4th December
Rothwell: 5th December
Newark: 6th December
Leicester: 7th December
Our programmes are tailored to provide a blend of informative sessions, interactive demonstrations, and one-on-one consultations.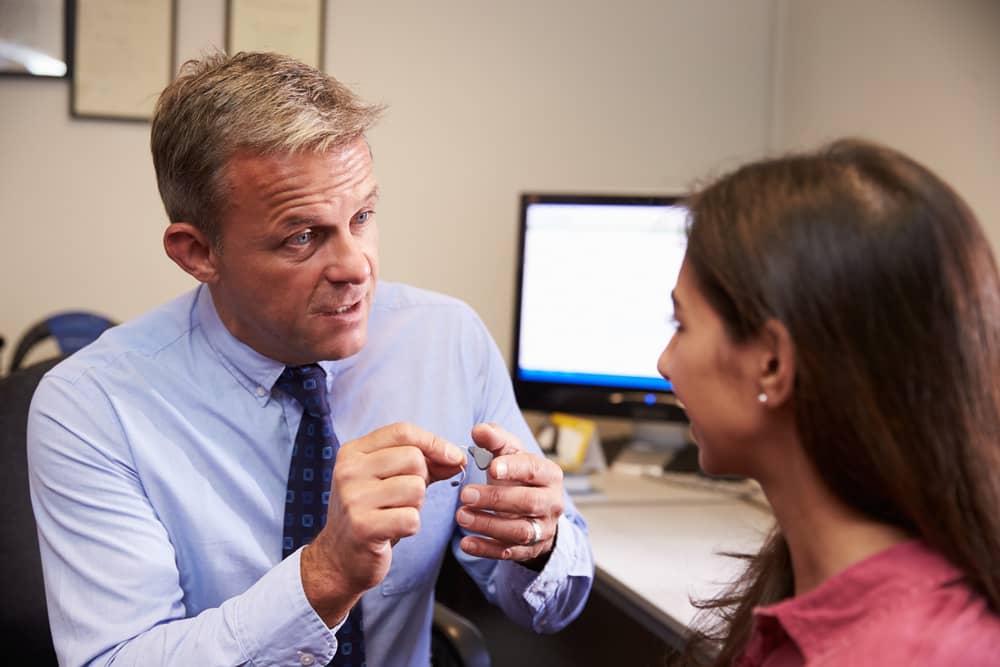 The journey towards better hearing health often begins with understanding your current hearing condition. It's a known fact that many individuals wait a considerable amount of time before seeking help for hearing loss. However, addressing the issue early and effectively is crucial for your quality of life.
Our Open Days aim to provide a supportive step towards better hearing health through offering free hearing tests. Here's what this entails:
Informative Insights: Post the hearing test, our expert audiologists will provide personalised insights into your hearing health, explaining the results in a clear and understandable manner.
Guidance on Next Steps: Based on your hearing test results, our audiologists will offer guidance on the next steps you should consider, whether it be monitoring your hearing or exploring hearing aid solutions.
Live Hearing Aid Demonstrations
Hearing aids have evolved significantly over the years, with modern models boasting cutting-edge technology that can dramatically enhance auditory experiences. Our Open Days offer a unique opportunity to witness this technology in action through live demonstrations of the latest hearing aid models from various top brands.
You can expect to benefit from:
Hands-On Experience: Get a feel for how modern hearing aids work, how they fit, and the sound quality they deliver.
Expert Guidance: Our skilled audiologists will be on hand to guide you through the different features and technologies of various hearing aid models, helping you understand how they can cater to individual hearing needs.
Comparison of Brands: Explore and compare hearing aid models from various leading brands, gaining a broad perspective on the available options and finding a solution that resonates with your preferences and lifestyle.
Personalised Recommendations: Based on your hearing needs and the results of your free hearing test, if applicable, our audiologists can provide personalised recommendations on the types of hearing aids that may suit you best.
Questions and Interactions: Feel free to ask questions and share concerns with our experts to gain a thorough understanding of how hearing aids can contribute to improved hearing and overall quality of life.
Furthermore, we are delighted to have the support of Phonak, a global name in hearing solutions, during our Open Days. With their backing, we are able to offer exclusive discounts on a range of Phonak products, making it an ideal time to consider investing in your hearing health with quality hearing aids at discounted prices.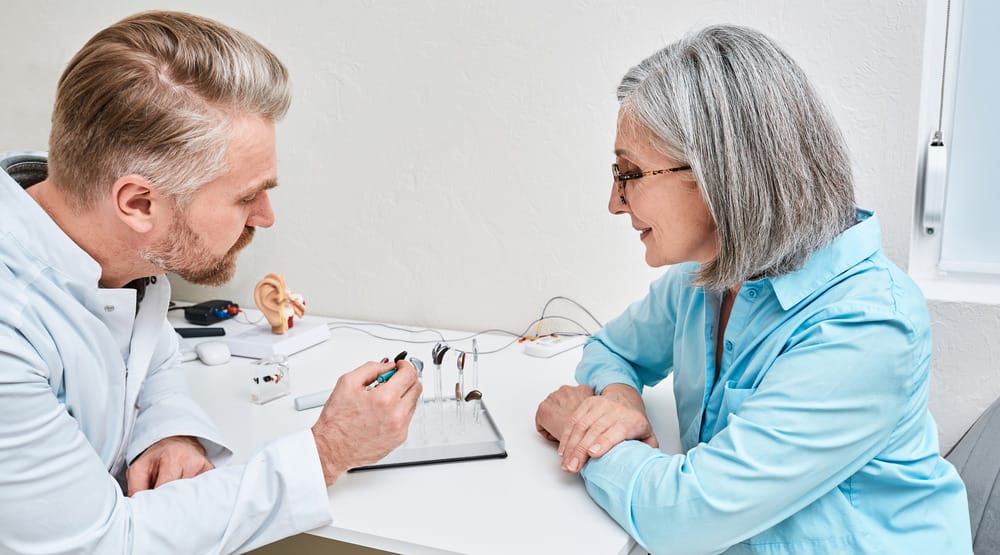 We are pleased to have the support of Phonak, a global leader in hearing solutions, for our Open Days. Their backing has contributed to part of an exclusive set of offers, enhancing the value you receive when you choose to invest in your hearing health. Claim your comprehensive benefits package, detailed below:
5-Year Warranty Guarantee: Rest assured with a robust 5-year warranty on all Phonak products, promising you lasting peace of mind.

20% OFF Standard Care Package: Benefit from our Standard Care Package at a generous 20% discount, ensuring you have exceptional support and service at every step.

Complimentary Accessory of Choice: Enhance your Phonak hearing aid with an accessory that fits your lifestyle. Choose a Remote Microphone, TV Connector, or Remote Control—on us!
Take advantage of all these exclusive offers during our Open Days to elevate your auditory experience to new heights.
We believe that the journey towards better hearing health is one worth celebrating. As you take steps towards enhancing your auditory experience, we've arranged for a warm and welcoming atmosphere during out Open Days.
You'll be able to enjoy:
Light Refreshments: We've prepared some light refreshments to make your visit enjoyable. Enjoy a variety of cakes and beverages as you explore the offerings and interact with our team and other attendees.
Friendly Atmosphere: Our friendly team is beyond excited to meet you and share in your journey towards improved hearing health. We strive to create an engaging environment where you can feel comfortable asking questions and exploring solutions.
Community Connection: These open days are also a wonderful opportunity to connect with others in the community who share similar hearing health journeys. It's about building a supportive network and learning from each other's experiences.
We invite you to join us for a day of learning, exploration, and celebration. Our Open Days are about more than just hearing solutions; they're about community, support, and taking positive steps towards a better quality of life. Your journey towards better hearing health deserves a warm, encouraging start, and we're here to provide just that.
Ready to book your spot for our Open Day? Click the link below!