We are thrilled to let you know that we now offer two newly released hearing aids: Omnia and Custom Made by ReSound! Read on to learn more about these magnificent devices.
ReSound Omnia: Superior Hearing Quality and Ultimate Comfort
ReSound have created their most intelligent and automated hearing solution: thanks to 360° sound environment mapping, sped up processing and steering, and narrowed beamforming for extra precision, you can now tune into what YOU want to listen to instead of having the hearing aid choose for you! Thanks to its highly sophisticated technology, ReSound Omnia provides you with supreme hearing clarity and speech understanding in any environment. All-weatherproof, this amazing device allows you to hear clearly in various situations, whether you are walking, working out, or simply enjoying a favourite activity.
It provides you with seamless connection with the ones you love, giving you the opportunity to call someone and simply hear their voice into your hearing aids, whether you are streaming the call into your devices or holding the phone as people usually do, without the need to find the 'sweet spot' behind the ear.
Additionally, the Omnia comes in a wide variety of colours to match your personal style and is suitable for individuals with mild to severe hearing loss. Not only that, but it is also rechargeable with up to thirty hours of use on just one charge!
Custom Made by ReSound: Modern Style and Seamless Connectivity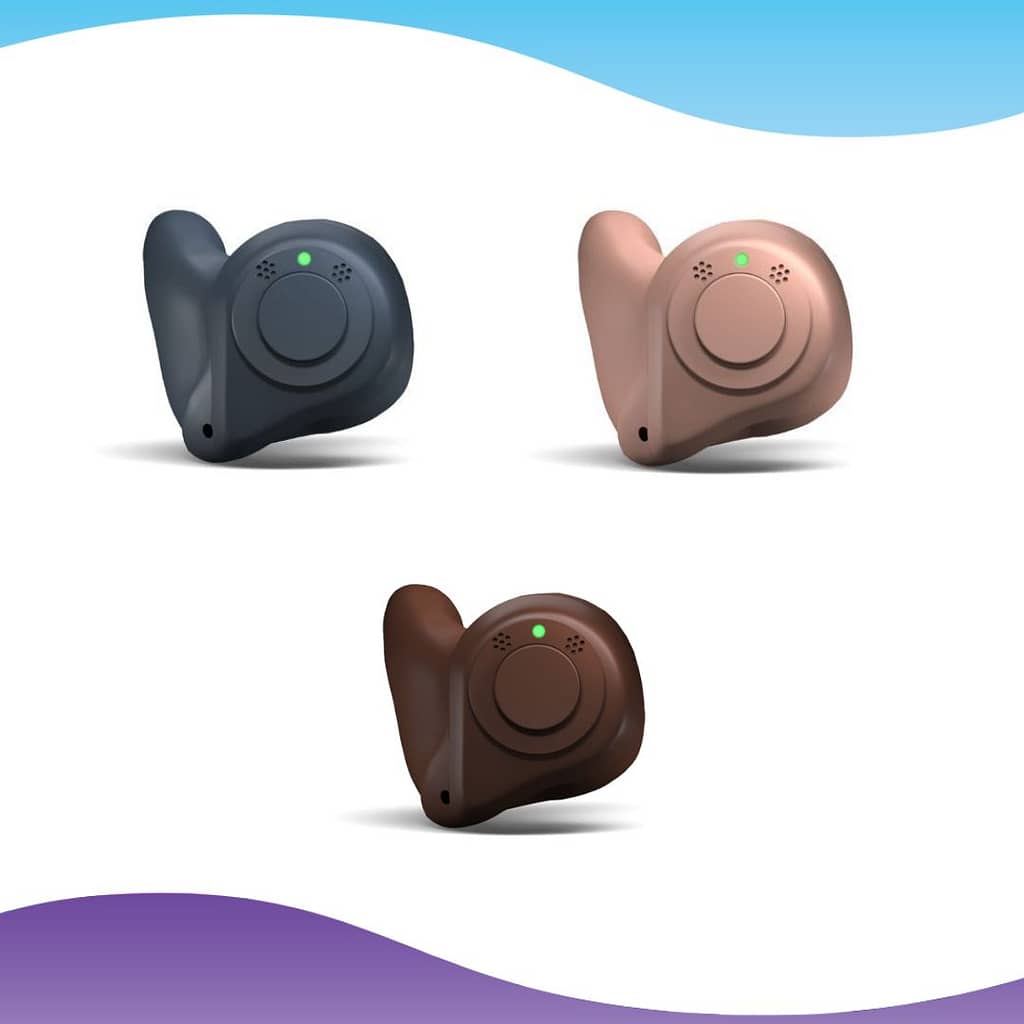 Combining an ultramodern earbud design with premium audiological features, CustomMade by ReSound are the best of both worlds, allowing you to enjoy a magnificent listening experience without compromising on style.
A new and improved custom crafting process helps with the horizontal alignment of the dual microphones inside the hearing aid for improved hearing in noise. Additionally, ReSound's Ultra Focus technology and All-Access Directionality provide you with excellent speech understanding and outstanding localisation ability.
Weatherproof and sweatproof, CustomMade by ReSound are ideal for those who have an active lifestyle, allowing you to enjoy your favourite activities in any weather without having to worry about moisture damaging your hearing aids! With nano coating inside and out, they are also incredibly easy to clean and maintain.
Furthermore, these brilliant aids allow you to stream sound on demand from your iPhone, iPad, or Android smartphone directly to your ears! Thanks to the benefits of fuss-free connectivity, you can now make hands-free phone calls at the tap of a button.
Not only do ReSound's Custom Made aids appeal with a modern design, but they are also available in a variety of colours. You can either opt for the In-style™ anthracite colour which looks like a natural shadow or choose one of the Blend-in™ colours to complement your skin tone!
If you are looking for an individualised, innovative hearing solution that can make your life easier and help you connect with the world in a natural, seamless way, then ReSound's hearing aids are definitely for you!
For all enquiries regarding ReSound Omnia and Custom Made by ReSound, contact Hear4U via email at admin@hear4u.co.uk.