We strive to be the best for our clients and the community. We keep high standards of quality and care.

Our expert audiologists work to a high level of professional standards.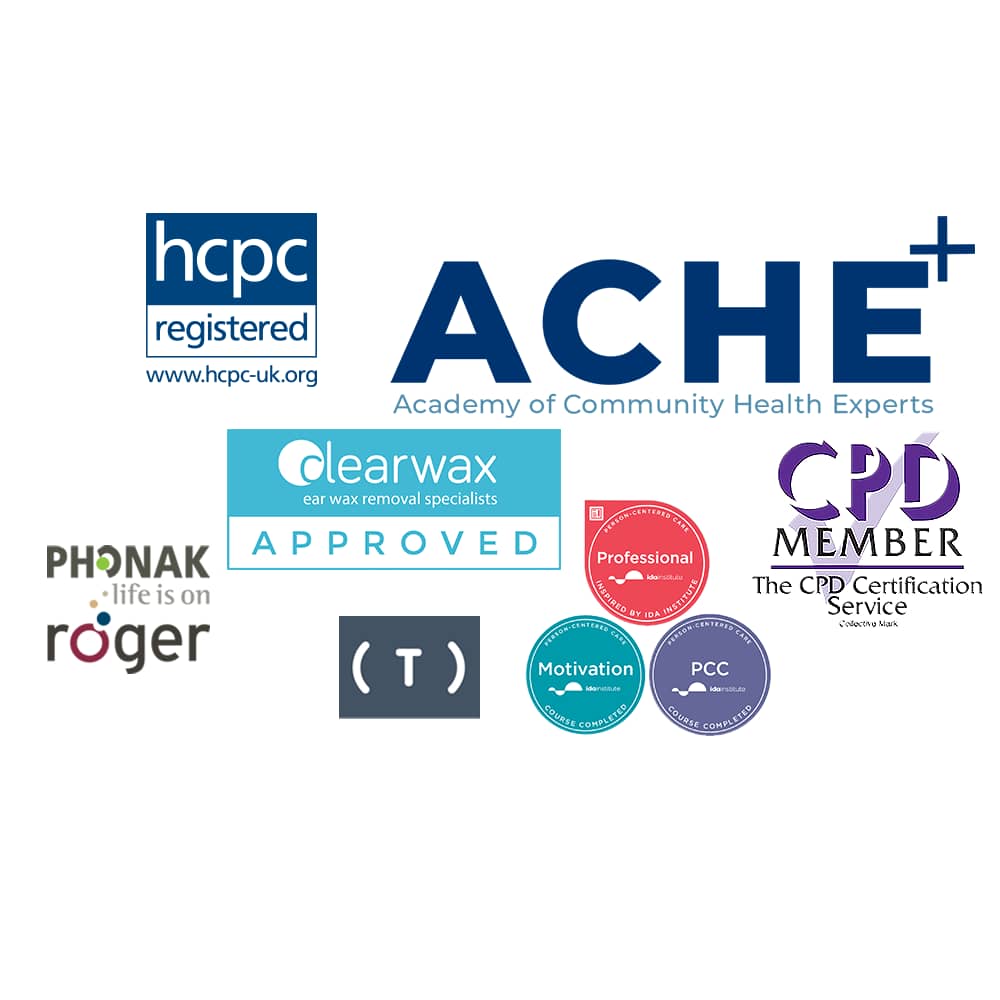 Developing our skillsets and constantly being on top of the best practices and technology
We're proud to show the lengths we go to in order to be constantly updating our knowledge, expertise and practice methods to the ones that are best for you. Whether that be using new innovations in earwax removal technology or hearing aids that provide a better, more powerful and natural sound. 
We also work alongside the NHS to help patients with their hearing needs, in order to do this we ensure to comply with rigorous rules and regulations.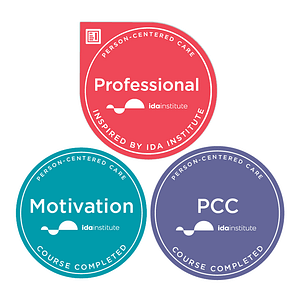 Inspired by IDA
The IDA Institute is an independent, non-profit organization working to integrate patient-centred care in hearing rehabilitation. Together with hearing care professionals around the world, we develop free tools and resources to strengthen the counselling process.
We are a Patient-Centered Care Clinic, certified by IDA
The Inspired-by-Ida label allows anyone looking for qualified hearing care professional to identify practitioners, and clinics who are committed to applying person-centred care in practice. We achieved the IDA award with a great amount of teamwork in the course-learning phase and the exam phase of the certification.
Our IDA Certificate is a demonstration of how committed we are to providing the very best care when it comes to looking after our clients. We always go the extra mile.
People are more satisfied with their care when they have the opportunity and support to make decisions about their own treatment.
Patient-centred care allows people to articulate their needs better and make shared decisions with their hearing care professional. This enables them to play a more active role in their own care while managing their hearing more effectively.

Academy of Community Health Experts
The Academy Of Community Health Experts (ACHE) is a not-for profit social enterprise created to deliver high quality healthcare with community based contracts, utilising local clinical expertise.
Hear4U have become a hearing test and earwax removal provider that is able to uphold to, and go beyond, the high standards required to provide services for ACHE.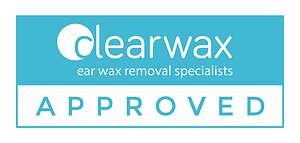 Clearwax Approved
Our audiologists and Earwax Removal Specialists have been thoroughly trained by the Clearwax audiologist group. 
We are proud to hold the Clearwax Approved accreditation that demonstrates the competency of our staff, and that we're able to carry out safe, efficient and comfortable earwax removals. 
Our audiologists are trained in the procedures of Endoscopic Microsuction, Microsuction, Water Irrigation/Syringing and Manual Earwax Removal.
You can read more about the different procedures << here >>
This skillset links in with the rest of our patient-centred care, earwax is a leading cause of ear discomfort and can very regularly be responsible for hearing loss that doesn't require further hearing aid intervention. By providing this service we are able to give swift relief to clients and ensure our services are worth every penny.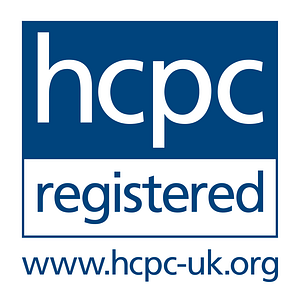 Health & Care Professions Council
Our successful registration with the HCPC means that Hear4U has been able to uphold the high standards set by this independent body. Some of which include – 
Communication and Using Social Media
We are required to communicate appropriately and effectively across a wide range of mediums, this includes in person, over the phone and even on our social media outlets. 
Confidentiality 
Even prior to our registration we have been practising excellent bookkeeping of client records and have ensured that all medical information is kept safe and used with consent. Additionally, we are on top of GDPR compliance and UK data laws.
Health, safety & wellbeing
Looking after ourselves, our staff and our clients is imperative to being able to provide an outstanding experience and service to all who visit Hear4U centres. You can always expect a wonderful atmosphere that is accommodating for all levels of ability. 
To see the full list of HCPC standards click << here >>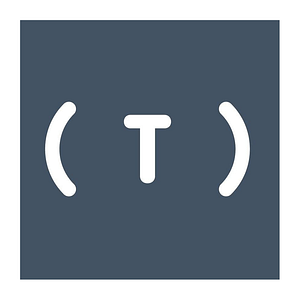 Tinnitus Counselling Certification
Our head audiologist and director Tyler-Jayne Bennett is qualified to perform tinnitus counselling. 
Through the use of Cognitive Behavioural Therapy (CBT) it is possible for people who suffer from tinnitus to learn techniques to deal with anxiety or stress that induces the symptom.  
CBT programmes will usually involve tracking thoughts and making notes on when tinnitus is creating the greatest disturbance to your lifestyle, you'll then be supported in helping your thought process and overall mental processing to deal with the issue at hand.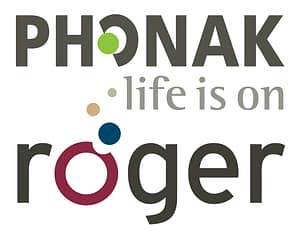 Roger Certified Partner
Hear4U is pleased to have obtained Roger Certified Status. One of the only handful of independent businesses in the UK to do so. We are proud to work in partnership with the manufacturers of Roger to ensure that our customers are never limited by their hearing loss.
At Hear4U we believe that Roger forms part of a full audiological solution and should be considered when using hearing aids. Contact us for more information about Roger Technology, and enjoy a free demo with our expert Audiologists.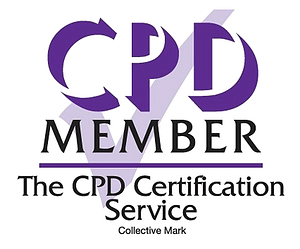 Continued Professional Development (CPD) Membership
Our company has many audiologists with relevant CPD point qualifications that ensure that our above claim of keeping ontop of audiology practices is upheld. 
We regularly attend refresher classes in the equipment we use, and the procedures we carry out. 
Are You Ready For Your Hearing Test?
Call one of our wonderful receptionists TODAY to get booked in for your first step towards a life-changing improvement. We provide a hearing solution personalised to your hearing and have access to aids from across the market to ensure the perfect match.
Making customers feel special is paramount to us at Hear4U. We are a family-run business and the majority of our customers have been by our side so long, that they feel like family! The last thing we'd want to do is take anyone's custom for granted.
Not only do we pride ourselves on being at the forefront of audiological techniques and technologies, but also investing in professional awards and accreditations so that our staff have the knowledge and expertise to recommend the right hearing services for you.
If any of these hearing issues seem familiar to you, there may be an underlying problem. However, don't think that this means you have hearing loss! The underlying issue could just be an earwax problem.
We believe that the services we offer should carry benefits that outweigh the worries people have about getting hearing aids or earwax removed.
Creating and maintaining relationships with our clients is important to us and we are exceptionally happy that our customers would take the time to read about us, recommend us and leave reviews about the great care we provide.
There are no hidden extra costs! We are usually about 30% below National Company Prices such as Amplifon or Hidden Hearing, and we are willing to price match on prices given from other independents.
We are a company that adds extra value, alongside being clear of the full pricing of our hearing aid services we also offer up to 5 years of constant aftercare once we have fit your perfect hearing device.
Ready To Get Clearer Hearing?
Home Appointments
Expert Audiologists
Advanced Hearing Tests
Independent & Family Run
Private Hearing Care
Thoroughly recommend them. The ability to hear clearly and immediately was brilliant.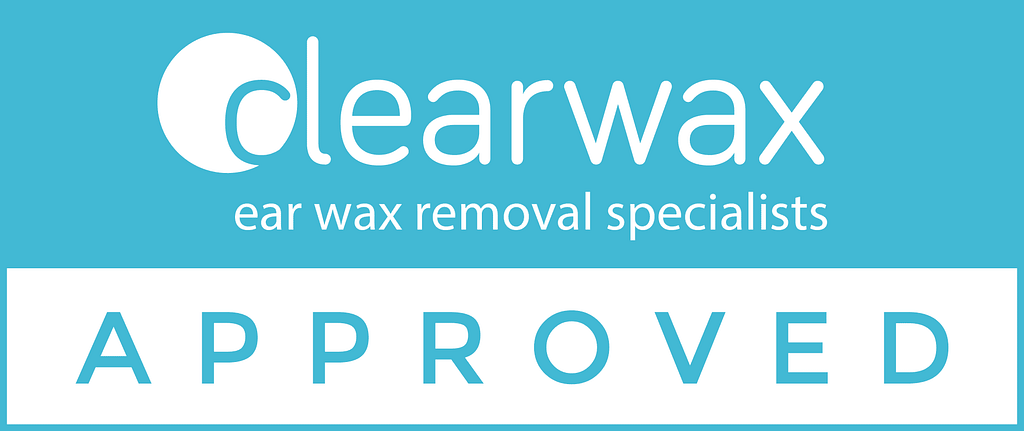 Call Your Nearest Hearing Centre:
Or Request Your Appointment Online
Sign Up For Offers & Discounts!