We supply a range of hearing protection products, ranging from instant fit products to DIY use and custom fit devices.
Phonak Serenity Choice™ is the high-end hearing protection solution from Phonak.
Why do I need Hearing Protection?
It is quite simply the most efficient way to protect your hearing is to avoid loud noises. We understand that it may not be so easy to do so, especially if you work in a noisy environment such as a factory or construction site, but it is your employer's job to ensure you have the proper protection to work safely.
Every day, more and more people are affected by hearing loss. Listening to loud music, going to concerts, festivals or nightclubs can all affect your hearing. That's why it's best to invest in Noise Ear Plugs to protect your hearing.
Our specialised Hear4U products are specially designed to protect your ears with advanced filters, allowing you to still clearly hear important sounds like voices. We supply a range of hearing protection products, ranging from instant fit products to DIY use and custom fit devices, aimed at providing protection in various environments.
The benefits of Hearing Protection
Non-filtered Hearing Protection
Non-filtered earplugs are custom-fit to your ear meaning you can use them at night time when going to sleep. The soft silicon fit makes them extremely comfortable and will block out any snoring sounds. Non-filtered ear plus can also be used as swim plugs as they're waterproof and can be used when surface swimming, showering or washing your hair. They offer protection for those prone to ear infections if you have grommets fitted or other problems. Swimming Ear Plugs are a safe, effective way to protect your ears and prevent discomfort whilst continuing the activities you enjoy.
Filtered Hearing Protection
Filtered noise plugs are made of silicone and are custom-fit to your individual ear. They have a filter through the mould that allows conversational speech through but blocks out noises that could cause damage. This filter also allows for air pressure changes in the ear canal. The major benefit of filtered hearing protection is that if you work in a noisy environment, ride a motorbike or have a noisy hobby you do not have to remove the protection to hold a conversation!

We have a wealth of experience in hearing assessments, providing Ear Nose and Throat Specialists with audiometric support at the Coventry and Warwick Hospital in Warwickshire for 6 years. Our resident specialist, Tyler-Jayne Bennett, also provides Tinnitus Counselling at the hospital, utilising her diploma in hypnotherapy and psychology to teach skills in diversion techniques, and stress management.
CENS is used by thousands of shooters worldwide, including many who are highly renowned and recognised. CENS Brand Ambassador George Digweed MBE (26-time world champion clay shooter) says: "I have been using my CENS since 2012, and would not be without them in the field. Not only do my CENS ProFlex digitals provide excellent noise suppression and the ability to hear ambient noise such as wing beats, they still allow you to have a normal conversation without the need to remove them. This makes them an invaluable part of my game shooting equipment."
We can provide you with your very own CENS Hearing Protection via our Online Shop:
www.hearingaidaccessories.co.uk
When you purchase your CENS product, we will be in touch with you to get your impressions taken and custom made just for your ears! If you have any questions, please call us on 0116 262 3279 and we will be able to assist you with your enquiries.
Earmoulds For Professional Musicians
Achieve the optimum sound attenuation using an earmould designed to work best with musicians and the musical instrument they play.
Covers a wide range from Low to High attenuation applications
Harmful levels of noise are filtered out while ambient noise and speech remain clearly audible.
Long lasting comfort
Customised to the musician's preference
Styles
EM2139 and EM2140 offer the right level of protection, no more and no less allowing the detail and quality of sound to pass through without distortion. Flat attenuation covers the entire range of audible frequencies. Please see the table below to help in selecting the right attenuation level.
Musician Mould Attenuation Level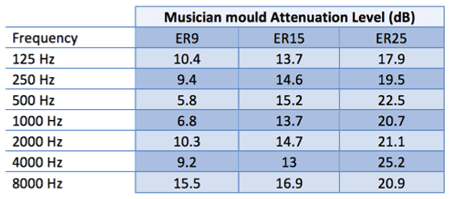 Musician Mould Attenuation Graph
Ready To Get Clearer Hearing?
Home Appointments
Expert Audiologists
Advanced Hearing Tests
Independent & Family Run
Private Hearing Care
Thoroughly recommend them. The ability to hear clearly and immediately was brilliant.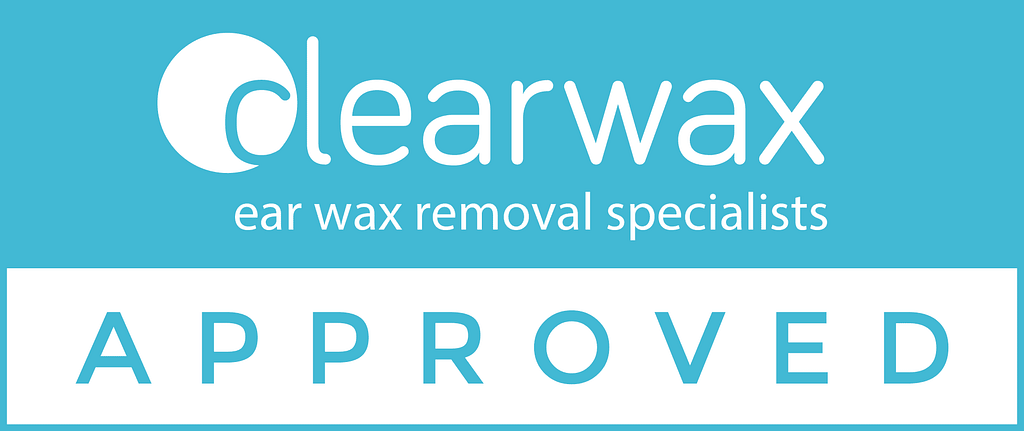 Call Your Nearest Hearing Centre:
Or Request Your Appointment Online
Sign Up For Offers & Discounts!