Leave us a review!
Reviews
Hinckley 01455 234 600
Leicester 0116 262 3279
Rothwell 01536 713775
The IDA Institute is an independent, non-profit organization working to integrate patient-centred care in hearing rehabilitation. Together with hearing care professionals around the world, we develop free tools and resources to strengthen the counselling process.
We are a Patient-Centered Care Clinic, certified by IDA
The Inspired by Ida label allows the public looking for qualified hearing care professional to identify practitioners and clinics who are committed to applying person-centred care in practice. We achieved the IDA award with a great amount of teamwork in the course-learning phase and the exam phase of the certification.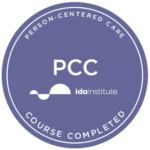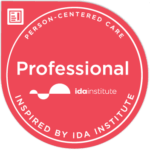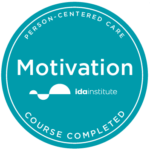 Our IDA Certificate is a demonstration of how committed we are to providing the very best care when it comes to looking after our clients. We always go the extra mile.
People are more satisfied with their care when they have the opportunity and support to make decisions about their own treatment.
Patient-centred care allows people to articulate their needs better and make shared decisions with their hearing care professional. This enables them to play a more active role in their own care while managing their hearing more effectively.
To read about more of our other awards, click here. We're very proud of the certificates we have received thus far and we aim to push even more boundaries to succeed in our area of expertise.